Interested in this service?
Get our speedy and reliable repair services for Camera & Lens Repair!
Order Service
A camera lens (also known as photographic lens or photographic objective) is an optical lens or assembly of lenses used in conjunction with a camera body and mechanism to make images of objects either on photographic film or on other media capable of storing an image chemically or electronically.
Types
Macro lens
Zoom lens
Apochroma
Process lenses
Fisheye lenses
Additional Information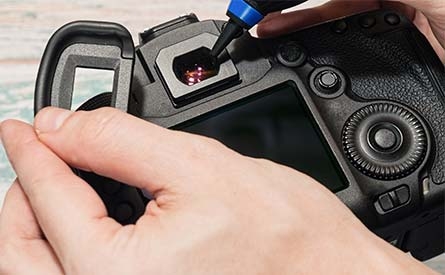 Areas of Expertise
Fast & Efficient Repairs
Ready to put some life back into that Camera?
Fill out the form below to get your quick quote.